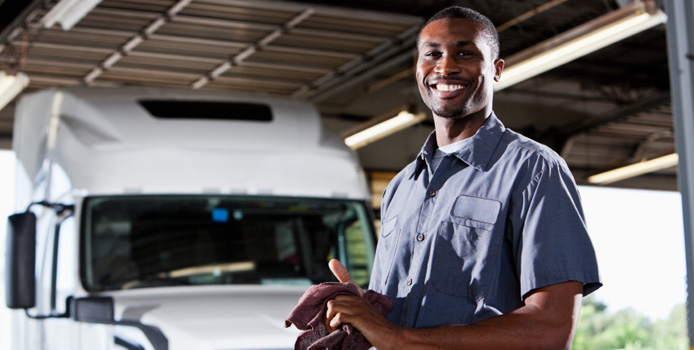 Preventative Maintenance
The right maintenance for your truck, trailer or tank will guarantee that you can keep running — and keep earning. That's why it's important to take the time for periodic adjustments and maintenance that will make your heavy truck and trailer equipment last as long as possible. Major components like engines, transmissions and rear axles need to be evaluated, tuned-up, lubricated at specific intervals. Its important not to ignore oil and filter changes too. Paying attention to these maintenance issues will save you time and money in your business.
DOT Inspections
ALG Truck & Trailer Repair is an official DOT inspection site and meets state requirements for performing legally required annual DOT truck inspections. Issues that may be identified during inspections are noted. If you'd like us to make any repairs, we have the expert truck mechanics on staff to give you an estimate and make any repairs that you authorize. Trucks that pass inspection receive an official DOT Sticker and inspection form.
Computerized/Laser Wheel Alignments
ALG Truck & Trailer Repair aligns the wheels of the truck using state-of-the-art computerized wheel alignment with lasers. Lasers are more accurate than manual or infrared sensors. The bright laser beams are highly visible to show any alignment errors on the truck. Laser wheel alignments provide the most accurate alignment readings today.
Tires
ALG Truck & Trailer Repair is your truck tire center. If your heavy duty truck tires need to be replaced, we are the folks to call. We are your Michelin and Yokohama National Account Dealer for tires.
Mount/Dismount & Balancing
Not only can we get you new truck tires, but our skilled and certified technicians can also balance, mount, and dismount your truck and trailer tires.